Vinyasa with Weights
This class is taught by: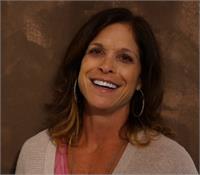 Karen's favorite hobby is boating. Her favorite food is lamb chops and her favorite movie is Shawshank Redemption.
I have been a Yoga teacher at Body Language for 11 Years, and a member at Body Language for 20 years. I have 3 daughters, 20, 18 and 11. Two oldest are at MSU. Looking forward to seeing you at Body Language and connecting with you.
Jamie's journey of yoga began over 10 years ago, culminating in her certification as a Yoga Teacher. To Jamie, yoga is about revealing your own inner happiness through good music and compassionate surroundings, to find the joy yoga has brought her. She is inspired daily by her husband, 2 children and dog. She believes that what you put out is what you get and that everything we learn on the mat helps us to be healthier and happier off the mat!
Deepen your poses while toning your muscles. Physically holding on to something extra allows you to see what it feels like to let something go. 70 minutes/90 degrees.
Upcoming classes:
Sign Up

Fri

Jun 30 9:45 am - 10:50 am

with

Karen B

Bagley




Fri

Jul 07 9:45 am - 10:50 am

with

Karen B

Bagley




Fri

Jul 14 9:45 am - 10:50 am

with

Karen B

Bagley




Fri

Jul 21 9:45 am - 10:50 am

with

Jamie

Oldfield




Fri

Jul 28 9:45 am - 10:50 am

with

Karen B

Bagley




Fri

Aug 04 9:45 am - 10:50 am

with

Karen B

Bagley




Fri

Aug 11 9:45 am - 10:50 am

with

Karen B

Bagley




Fri

Aug 18 9:45 am - 10:50 am

with

Karen B

Bagley




Fri

Aug 25 9:45 am - 10:50 am

with

Karen B

Bagley




Fri

Sep 01 9:45 am - 10:50 am

with

Karen B

Bagley




Fri

Sep 08 9:45 am - 10:50 am

with

Karen B

Bagley




Fri

Sep 15 9:45 am - 10:50 am

with

Karen B

Bagley




Fri

Sep 22 9:45 am - 10:50 am

with

Karen B

Bagley




Fri

Sep 29 9:45 am - 10:50 am

with

Karen B

Bagley




Fri

Oct 06 9:45 am - 10:50 am

with

Karen B

Bagley




Fri

Oct 13 9:45 am - 10:50 am

with

Karen B

Bagley




Fri

Oct 20 9:45 am - 10:50 am

with

Karen B

Bagley




Fri

Oct 27 9:45 am - 10:50 am

with

Karen B

Bagley