Better Backs for the Emotional Body
This class is taught by: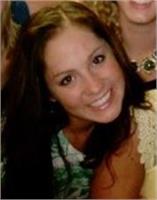 Brie's favorite hobbies are yoga, baking, knitting. Her favorite class to take is vinyasa and her favorite food (hands down) is ice cream.


Hello! Many of you know me as "the owner's daughter" :). My mother (Andrea) started working for Body Language when I was 2 years old, so I have literally grown up at BL. Although I have always been involved and considered Body Language as a second home and family, I have recently started to get more involved! You'll see me teaching better backs classes, subbing here and there for Zumba, and at the front desk. I'm so incredibly blessed to have such an amazing BL family, and am happy you are part of it!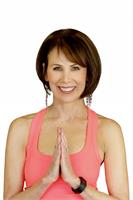 I'm a Registered Yoga Teacher 500, Licensed Clinical Psychologist, and Certified Enneagram Teacher . As yoga teacher since 2005, I work to integrate my knowledge as a psychologist with my calling as a yoga teacher by teaching therapeutic applications of yoga, with an emphasis on using yogic practices to heal the emotional body. I've sought additional certification through teacher training programs in Yoga for Depression & Anxiety, Yoga for Scoliosis, and Yoga and Mindfulness Meditation. You can learn more about me on my website: www.drrondadiegel.com
Better Backs postures integrated with breathing and other yogic techniques to calm the body in times of stress and energize when you're feeling blue. 55 minutes/78 degrees.
Upcoming classes:
Sign Up

Thu

Jun 29 11:00 am - 11:55 am

with

Brie

von Behren




Thu

Jul 06 11:00 am - 11:55 am

with

Ronda

Diegel




Thu

Jul 13 11:00 am - 11:55 am

with

Ronda

Diegel




Thu

Jul 20 11:00 am - 11:55 am

with

Ronda

Diegel




Thu

Jul 27 11:00 am - 11:55 am

with

Ronda

Diegel




Thu

Aug 03 11:00 am - 11:55 am

with

Ronda

Diegel




Thu

Aug 10 11:00 am - 11:55 am

with

Ronda

Diegel




Thu

Aug 17 11:00 am - 11:55 am

with

Ronda

Diegel




Thu

Aug 24 11:00 am - 11:55 am

with

Ronda

Diegel




Thu

Aug 31 11:00 am - 11:55 am

with

Ronda

Diegel




Thu

Sep 07 11:00 am - 11:55 am

with

Ronda

Diegel




Thu

Sep 14 11:00 am - 11:55 am

with

Ronda

Diegel




Thu

Sep 21 11:00 am - 11:55 am

with

Ronda

Diegel




Thu

Sep 28 11:00 am - 11:55 am

with

Ronda

Diegel




Thu

Oct 05 11:00 am - 11:55 am

with

Ronda

Diegel




Thu

Oct 12 11:00 am - 11:55 am

with

Ronda

Diegel




Thu

Oct 19 11:00 am - 11:55 am

with

Ronda

Diegel




Thu

Oct 26 11:00 am - 11:55 am

with

Ronda

Diegel