Better Backs Against the Wall
This class is taught by: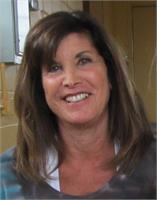 Nancy's favorite class is Slow Flow Fusion, her dream vacation is to go to Paris and her favorite food is chocolate!!
I received my certification in August of 2004 after training with Jonny Kest at the Center for Yoga in West Bloomfield, Michigan. I have been teaching Yoga for 7 years. I started at Body Language in April of 2005. My specialties are Better Backs, Short Form Ashtanga, Vinyasa and Slow Flow Vinyasa. I come from a strong fitness background and have done it all from kickboxing, stepping, spinning, aerobics and running. After receiving knee surgery I began my yoga practice and the rest is history. I still continue to power walk and am a major lap swimmer. I have given up any impact workouts. I was a school teacher for 33 years. This is my second year of retirement. I have been married for 34 years and my husband Don and I have 2 wonderful grown boys. I thoroughly enjoy teaching at Body Language and feel so lucky to have met so many genuine, kind and friendly people.