Better Backs Anusara
This class is taught by: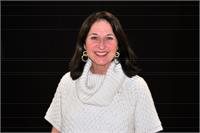 I am very grateful to all the teachers who have shaped and guided me on my yoga journey. I am an Anusara Inspired yoga teacher, and a passionate and dedicated student of Anusara yoga founded by John Friend. I weave the universal principals of alignment and heart oriented themes into all my classes so that I can help empower my students to connect to their inner strength, intrinsic beauty and deep wisdom. With gratitude, I completed my Anusara level 1 teacher training, and yoga therapy training with John, and my level 2 Anusara teacher training from Todd Norian and Ann Greene. I am also a registered yoga teacher, trained and certified by Michael Johnson at Updog Yoga. I have studied with many other leading instructors including Desiree Rumbaugh, Jamie Turner-Allison, Betsy Downing, Lauran Christensen, Mitchel Bleier, Paul Grilley, and Lama Sumati Marut. I received Anusara immersion training, and weekly ongoing instruction and inspiration from my auspicious mentors Sara Davidson and Natalie Donnellon.
Upcoming classes:
Sign Up

Sun

Nov 26 11:15 am - 12:15 pm

with

Julie

August




Sun

Dec 03 11:15 am - 12:15 pm

with

Julie

August




Sun

Dec 10 11:15 am - 12:15 pm

with

Julie

August




Sun

Dec 17 11:15 am - 12:15 pm

with

Julie

August




Sun

Dec 24 11:15 am - 12:15 pm

with

Julie

August




Sun

Dec 31 11:15 am - 12:15 pm

with

Julie

August




Sun

Jan 07 11:15 am - 12:15 pm

with

Julie

August