Power Pilates
This class is taught by: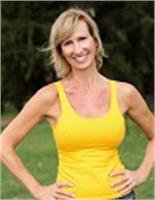 Marie's dream vacation would be to spend 3 months travelling all of Europe. Her favorite book(s) are the Lord of the Rings trilogy and the Life of Pi! Marie loves animals and spends most of her time with her husband and 2 standard poodles.
I have had a passion for fitness my entire life. I previously worked in the fitness industry for 14 years managing multi-million dollar fitness studios and as a certified personal trainer and group exercise instructor. I took a break from the fitness world to work in the corporate world for 10 years and I realized how much I missed working with people to help them reach their fitness goals. I started as a member at Body Language several years ago, I soon realized that I wanted to get back into teaching group fitness classes. The community atmosphere at Body Language is so supportive and like nothing I have ever experienced at any other fitness or yoga studio. I am currently ZUMBA® and R.I.P.P.E.D.™ trained. Carri Lee is my Zumba Team partner. We hope to see you in one of our classes soon.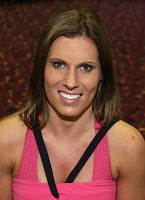 Hello! My name is Carey and I have been teaching aerobics for seven years. I started teaching aerobics at Michigan State University. I have been a member at Body Language for about five years and have been addicted ever since! My favorite class to teach at Body Language is Fitball. When I am not working out, I enjoy any type of activity that is outdoors! My other job is teaching. I teach second grade at Holly Elementary.
This class will utilize both traditional and contemporary Pilates to enhance core strength, promote flexability and create long lean muscles.
Upcoming classes:
Sign Up

Tue

Nov 28 9:00 am - 9:55 am

with

Marie

Volansky




Sign Up

Tue

Nov 28 6:30 pm - 7:25 pm

with

Carey A

Abraham




Tue

Dec 05 9:00 am - 9:55 am

with

Marie

Volansky




Tue

Dec 05 6:30 pm - 7:25 pm

with

Marie

Volansky




Tue

Dec 12 9:00 am - 9:55 am

with

Marie

Volansky




Tue

Dec 12 6:30 pm - 7:25 pm

with

Marie

Volansky




Tue

Dec 19 9:00 am - 9:55 am

with

Marie

Volansky




Tue

Dec 19 6:30 pm - 7:25 pm

with

Marie

Volansky




Tue

Jan 02 9:00 am - 9:55 am

with

Marie

Volansky




Tue

Jan 02 6:30 pm - 7:25 pm

with

Marie

Volansky




Tue

Jan 09 9:00 am - 9:55 am

with

Marie

Volansky




Tue

Jan 16 9:00 am - 9:55 am

with

Marie

Volansky




Tue

Jan 23 9:00 am - 9:55 am

with

Marie

Volansky




Tue

Jan 30 9:00 am - 9:55 am

with

Marie

Volansky




Tue

Feb 06 9:00 am - 9:55 am

with

Marie

Volansky




Tue

Feb 13 9:00 am - 9:55 am

with

Marie

Volansky




Tue

Feb 20 9:00 am - 9:55 am

with

Marie

Volansky




Tue

Feb 27 9:00 am - 9:55 am

with

Marie

Volansky




Tue

Mar 06 9:00 am - 9:55 am

with

Marie

Volansky