Zumba Gold
This class is taught by: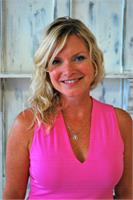 Melinda's favorite movie is Chitty Chitty Bang Bang. Her favorite food is guacamole and her dream vacation is to tour Italy with her husband.
Hi Everyone! My name is Melinda I was born and raised in Michigan. I have a wonderful husband and five children, so my home is filled with lots of energy (you can imagine). I have always worked out trying different programs and classes. I fell in love with Zumba at Body Language and became a certified Zumba instructor in 2011. Zumba has brought a unique balance to my life, allowing me to put my dancing shoes on and just have fun!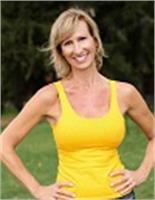 Marie's dream vacation would be to spend 3 months travelling all of Europe. Her favorite book(s) are the Lord of the Rings trilogy and the Life of Pi! Marie loves animals and spends most of her time with her husband and 2 standard poodles.
I have had a passion for fitness my entire life. I previously worked in the fitness industry for 14 years managing multi-million dollar fitness studios and as a certified personal trainer and group exercise instructor. I took a break from the fitness world to work in the corporate world for 10 years and I realized how much I missed working with people to help them reach their fitness goals. I started as a member at Body Language several years ago, I soon realized that I wanted to get back into teaching group fitness classes. The community atmosphere at Body Language is so supportive and like nothing I have ever experienced at any other fitness or yoga studio. I am currently ZUMBA® and R.I.P.P.E.D.™ trained. Carri Lee is my Zumba Team partner. We hope to see you in one of our classes soon.
A less intense, low impact version of our Zumba classes. 45 minutes.
Upcoming classes:
Sign Up

Tue

Oct 24 10:00 am - 10:55 am

with

Melinda

Szwak




Sign Up

Thu

Oct 26 10:00 am - 10:55 am

with

Melinda

Szwak




Tue

Oct 31 10:00 am - 10:55 am

with

Melinda

Szwak




Thu

Nov 02 10:00 am - 10:55 am

with

Melinda

Szwak




Tue

Nov 07 10:00 am - 10:55 am

with

Melinda

Szwak




Thu

Nov 09 10:00 am - 10:55 am

with

Melinda

Szwak




Tue

Nov 14 10:00 am - 10:55 am

with

Melinda

Szwak




Thu

Nov 16 10:00 am - 10:55 am

with

Melinda

Szwak




Tue

Nov 21 10:00 am - 10:55 am

with

Melinda

Szwak




Tue

Nov 28 10:00 am - 10:55 am

with

Marie

Volansky




Thu

Nov 30 10:00 am - 10:55 am

with

Marie

Volansky




Tue

Dec 05 10:00 am - 10:55 am

with

Melinda

Szwak




Thu

Dec 07 10:00 am - 10:55 am

with

Melinda

Szwak




Tue

Dec 12 10:00 am - 10:55 am

with

Melinda

Szwak




Tue

Dec 19 10:00 am - 10:55 am

with

Melinda

Szwak




Tue

Dec 26 10:00 am - 10:55 am

with

Melinda

Szwak