MiniVini
This class is taught by: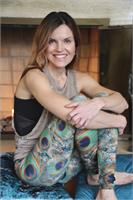 Jamie's journey of yoga began over 10 years ago, culminating in her certification as a Yoga Teacher. To Jamie, yoga is about revealing your own inner happiness through good music and compassionate surroundings, to find the joy yoga has brought her. She is inspired daily by her husband, 2 children and dog. She believes that what you put out is what you get and that everything we learn on the mat helps us to be healthier and happier off the mat!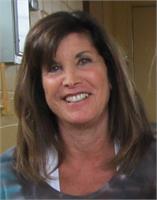 Nancy's favorite class is Slow Flow Fusion, her dream vacation is to go to Paris and her favorite food is chocolate!!
I received my certification in August of 2004 after training with Jonny Kest at the Center for Yoga in West Bloomfield, Michigan. I have been teaching Yoga for 7 years. I started at Body Language in April of 2005. My specialties are Better Backs, Short Form Ashtanga, Vinyasa and Slow Flow Vinyasa. I come from a strong fitness background and have done it all from kickboxing, stepping, spinning, aerobics and running. After receiving knee surgery I began my yoga practice and the rest is history. I still continue to power walk and am a major lap swimmer. I have given up any impact workouts. I was a school teacher for 33 years. This is my second year of retirement. I have been married for 34 years and my husband Don and I have 2 wonderful grown boys. I thoroughly enjoy teaching at Body Language and feel so lucky to have met so many genuine, kind and friendly people.
A Vinyasa class with shorter flows!
Upcoming classes:
Sign Up

Sat

Aug 19 9:15 am - 10:15 am

with

Jamie

Oldfield




Sign Up

Mon

Aug 21 6:45 pm - 7:45 pm

with

Jamie

Oldfield




Sign Up

Wed

Aug 23 9:45 am - 10:45 am

with

Nancy

Powell




Sat

Aug 26 9:15 am - 10:15 am

with

Jamie

Oldfield




Mon

Aug 28 6:45 pm - 7:45 pm

with

Jamie

Oldfield




Wed

Aug 30 9:45 am - 10:45 am

with

Nancy

Powell




Sat

Sep 02 9:15 am - 10:15 am

with

Jamie

Oldfield




Mon

Sep 04 6:45 pm - 7:45 pm

with

Jamie

Oldfield




Wed

Sep 06 9:45 am - 10:45 am

with

Nancy

Powell




Sat

Sep 09 9:15 am - 10:15 am

with

Jamie

Oldfield




Mon

Sep 11 6:45 pm - 7:45 pm

with

Jamie

Oldfield




Wed

Sep 13 9:45 am - 10:45 am

with

Nancy

Powell




Sat

Sep 16 9:15 am - 10:15 am

with

Jamie

Oldfield




Mon

Sep 18 6:45 pm - 7:45 pm

with

Jamie

Oldfield




Wed

Sep 20 9:45 am - 10:45 am

with

Nancy

Powell




Sat

Sep 23 9:15 am - 10:15 am

with

Jamie

Oldfield




Mon

Sep 25 6:45 pm - 7:45 pm

with

Jamie

Oldfield




Wed

Sep 27 9:45 am - 10:45 am

with

Nancy

Powell




Sat

Sep 30 9:15 am - 10:15 am

with

Jamie

Oldfield




Mon

Oct 02 6:45 pm - 7:45 pm

with

Jamie

Oldfield