Kickboxing
This class is taught by: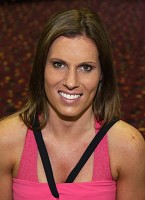 Hello! My name is Carey and I have been teaching aerobics for seven years. I started teaching aerobics at Michigan State University. I have been a member at Body Language for about five years and have been addicted ever since! My favorite class to teach at Body Language is Fitball. When I am not working out, I enjoy any type of activity that is outdoors! My other job is teaching. I teach second grade at Holly Elementary.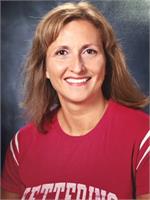 Hello I'm Toni. I have been teaching fitness classes since 1988. I started my fitness career at Bally's because "teaching a class seemed fun and hey you get paid to work out". I have been with Andrea at Body Language for so long – I can't remember when I started. Over the years I have taught fitness classes ranging from high impact, to high/low impact, to step, to yoga, to kickboxing. At Body Language I teach just about everything; however, my favorite to teach is – KICKBOXING!! I find Kickboxing a total body workout with very little impact – targeting the core area in every move. I have been IDEA/ACE certified since 1988. Just recently I became a certified TurboKick instructor. When not at Body Language – you can find me during the school year at Waterford Kettering High School – teaching history and language arts. During the summer – when not at Body Language – I like to travel – my favorite city – Paris! My favorite spot to recharge and contemplate life – Zermatt, Switzerland. I also have two lovely boys (golden retrievers) that I share my life with – Archimedes and Ignatius. I received my BA from Oakland University and then went to the University of Detroit/Mercy to become a certified elementary/secondary teacher. I then continued at UDM earning a MATM (Master of Arts in the teaching of Math). If I ever have the time (and money) I would like to return to school to earn my Ph.D. in curriculum and instruction for the social studies.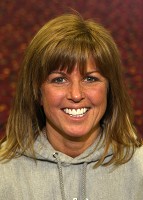 Deb's favorite hobby is to make and refurbish furniture out of wood. Her favorite food is pizza and her favorite book is The Art of Racing in the Rain.
Hi! I'm Deb Behnke. I have been teaching aerobics for 27 years. I started teaching at the orignal Body Language in 1979. I am blessed with 2 beautiful grandchildren Logan and Ella Rae who are pretty heavy into karate. Any extra time I have, other than working at the Detroit Gun Club, I like to spend it with my family. I love teaching aerobics-I love the people and the time it allows us to spend on ourselves making us better people. Working out to me isn't a job - It's a passion!
A butt kicking class! Punches, kicks, toning exercises and abs in this total body workout.
Upcoming classes:
Sign Up

Tue

Oct 24 5:45 am - 6:40 am

with

Carey A

Abraham




Sign Up

Wed

Oct 25 6:30 pm - 7:25 pm

with

Carey A

Abraham




Tue

Oct 31 5:45 am - 6:40 am

with

Carey A

Abraham




Wed

Nov 01 6:30 pm - 7:25 pm

with

Carey A

Abraham




Sun

Nov 05 9:30 am - 10:25 am

with

Toni

Giglio




Tue

Nov 07 5:45 am - 6:40 am

with

Carey A

Abraham




Wed

Nov 08 6:30 pm - 7:25 pm

with

Carey A

Abraham




Tue

Nov 14 5:45 am - 6:40 am

with

Carey A

Abraham




Wed

Nov 15 6:30 pm - 7:25 pm

with

Carey A

Abraham




Tue

Nov 21 5:45 am - 6:40 am

with

Deb B

Behnke




Fri

Nov 24 9:15 am - 10:10 am

with

Toni

Giglio




Tue

Nov 28 5:45 am - 6:40 am

with

Carey A

Abraham




Wed

Nov 29 6:30 pm - 7:25 pm

with

Carey A

Abraham




Tue

Dec 05 5:45 am - 6:40 am

with

Carey A

Abraham




Wed

Dec 06 6:30 pm - 7:25 pm

with

Carey A

Abraham




Tue

Dec 12 5:45 am - 6:40 am

with

Carey A

Abraham




Wed

Dec 13 6:30 pm - 7:25 pm

with

Carey A

Abraham




Tue

Dec 19 5:45 am - 6:40 am

with

Carey A

Abraham




Wed

Dec 20 6:30 pm - 7:25 pm

with

Carey A

Abraham