Kickboxing
This class is taught by: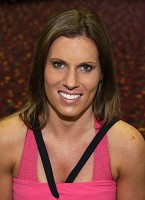 Hello! My name is Carey and I have been teaching aerobics for seven years. I started teaching aerobics at Michigan State University. I have been a member at Body Language for about five years and have been addicted ever since! My favorite class to teach at Body Language is Fitball. When I am not working out, I enjoy any type of activity that is outdoors! My other job is teaching. I teach second grade at Holly Elementary.
A butt kicking class! Punches, kicks, toning exercises and abs in this total body workout.
Upcoming classes:
Sign Up

Tue

Aug 22 7:45 am - 8:40 am

with

Carey A

Abraham




Sign Up

Sat

Aug 26 8:45 am - 9:40 am

with

Carey A

Abraham




Tue

Aug 29 7:45 am - 8:40 am

with

Carey A

Abraham




Tue

Sep 05 7:45 am - 8:40 am

with

Carey A

Abraham




Tue

Sep 12 7:45 am - 8:40 am

with

Carey A

Abraham




Tue

Sep 19 7:45 am - 8:40 am

with

Carey A

Abraham