Salute the Sun
This class is taught by: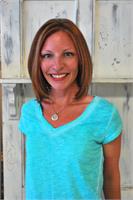 Did you know that Shawn has a degree in Finance and her "day job" is as an Analyst and Asst. Manager over 28 other Analysts? Her dream vacation is a beach hut in Fiji and her favorite food is her mom's lasagna.
Hi! I'm Shawn Jones. I have been practicing yoga regularly since 2006 and have been a member of Body Language since 2007. I went through Andrea's Teacher Training program in 2010. The experience deepened my practice and made me even more passionate about yoga! I love teaching and sharing everything this practice has to offer. I'm so happy to have found this wonderful community. In my spare time, I enjoy working out, reading and spending time with my husband and 2 daughters. I look forward to meeting you and having you in one of my classes!
Start your weekend with variations of heat building Sun Salutations.
Upcoming classes:
Sign Up

Sat

Aug 19 7:00 am - 7:45 am

with

Shawn

Jones




Sat

Aug 26 7:00 am - 7:45 am

with

Deb A

Abramson




Sat

Sep 02 7:00 am - 7:45 am

with

Shawn

Jones




Sat

Sep 09 7:00 am - 7:45 am

with

Shawn

Jones




Sat

Sep 16 7:00 am - 7:45 am

with

Shawn

Jones




Sat

Sep 23 7:00 am - 7:45 am

with

Shawn

Jones




Sat

Sep 30 7:00 am - 7:45 am

with

Shawn

Jones




Sat

Oct 07 7:00 am - 7:45 am

with

Shawn

Jones




Sat

Oct 14 7:00 am - 7:45 am

with

Shawn

Jones




Sat

Oct 21 7:00 am - 7:45 am

with

Shawn

Jones




Sat

Oct 28 7:00 am - 7:45 am

with

Shawn

Jones




Sat

Nov 04 7:00 am - 7:45 am

with

Shawn

Jones




Sat

Nov 11 7:00 am - 7:45 am

with

Shawn

Jones




Sat

Nov 18 7:00 am - 7:45 am

with

Shawn

Jones




Sat

Nov 25 7:00 am - 7:45 am

with

Shawn

Jones




Sat

Dec 02 7:00 am - 7:45 am

with

Shawn

Jones




Sat

Dec 09 7:00 am - 7:45 am

with

Shawn

Jones




Sat

Dec 16 7:00 am - 7:45 am

with

Shawn

Jones