Butts & Guts
This class is taught by: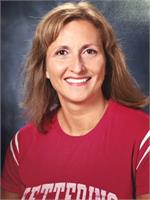 Hello I'm Toni. I have been teaching fitness classes since 1988. I started my fitness career at Bally's because "teaching a class seemed fun and hey you get paid to work out". I have been with Andrea at Body Language for so long – I can't remember when I started. Over the years I have taught fitness classes ranging from high impact, to high/low impact, to step, to yoga, to kickboxing. At Body Language I teach just about everything; however, my favorite to teach is – KICKBOXING!! I find Kickboxing a total body workout with very little impact – targeting the core area in every move. I have been IDEA/ACE certified since 1988. Just recently I became a certified TurboKick instructor. When not at Body Language – you can find me during the school year at Waterford Kettering High School – teaching history and language arts. During the summer – when not at Body Language – I like to travel – my favorite city – Paris! My favorite spot to recharge and contemplate life – Zermatt, Switzerland. I also have two lovely boys (golden retrievers) that I share my life with – Archimedes and Ignatius. I received my BA from Oakland University and then went to the University of Detroit/Mercy to become a certified elementary/secondary teacher. I then continued at UDM earning a MATM (Master of Arts in the teaching of Math). If I ever have the time (and money) I would like to return to school to earn my Ph.D. in curriculum and instruction for the social studies.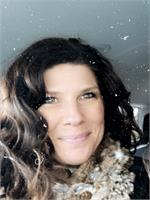 Several Years of experience teaching fitness classes, personal training and wellness advising. Bachelor of Exercise Science, Wellness & Health Promotion from Oakland University. On a more serious note I expect my students to sweat, workout like it's their last and NOT drop their quarter!
Tone and sculpt these parts!
Upcoming classes:
Sign Up

Thu

Oct 26 4:30 pm - 5:25 pm

with

Toni

Giglio




Thu

Nov 02 4:30 pm - 5:25 pm

with

Tricia

Auten




Thu

Nov 09 4:30 pm - 5:25 pm

with

Toni

Giglio




Thu

Nov 16 4:30 pm - 5:25 pm

with

Tricia

Auten




Thu

Nov 30 4:30 pm - 5:25 pm

with

Tricia

Auten




Thu

Dec 07 4:30 pm - 5:25 pm

with

Tricia

Auten




Thu

Dec 14 4:30 pm - 5:25 pm

with

Tricia

Auten




Thu

Dec 21 4:30 pm - 5:25 pm

with

Tricia

Auten




Thu

Dec 28 4:30 pm - 5:25 pm

with

Tricia

Auten




Thu

Jan 04 4:30 pm - 5:25 pm

with

Tricia

Auten




Thu

Jan 11 4:30 pm - 5:25 pm

with

Tricia

Auten




Thu

Jan 18 4:30 pm - 5:25 pm

with

Tricia

Auten




Thu

Jan 25 4:30 pm - 5:25 pm

with

Tricia

Auten




Thu

Feb 01 4:30 pm - 5:25 pm

with

Tricia

Auten




Thu

Feb 08 4:30 pm - 5:25 pm

with

Tricia

Auten




Thu

Feb 15 4:30 pm - 5:25 pm

with

Tricia

Auten




Thu

Feb 22 4:30 pm - 5:25 pm

with

Tricia

Auten