Better Backs/Yin Yoga
This class is taught by: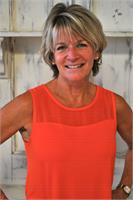 Body Language has been an important part of my life for a LONG time. I started as a member here in 1985 (!) Three owners and 3 locations later, I am still here - working out, practicing yoga, managing the desk, and teaching yoga. Guess you could say I really like this place! I decided to train for and teach yoga to others because it has had such a profound and positive effect on my own life. When I am not here, I am busy with my business as a fiber artist at home in West Bloomfield. My life is blessed with great friends, three wonderful children, and, as a yoga instructor, the opportunity to help my students find their way into yoga and all it has to offer.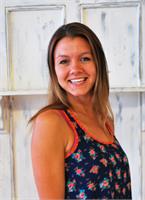 Hi friends! My yoga journey began over six years ago when I fell in love with yoga at Body Language! I had arrived home after years of travel when my practice took an amazing shift. My yoga mat became a sacred space to connect, to truly experience a mind/body union. As my practice bloomed so did my life. I was so inspired by my transformation I decided I had to share this gift.
I completed Andrea's yoga teacher training (RYT 200) in 2012 and have been teaching children and adults ever since. My partner and I have two healthy, happy children (Seayena & Payton) that we adore every moment. See you soon!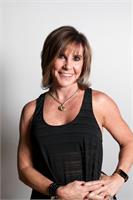 Did you know that Andrea has never lost a hula hoop contest, in fact she was on Bozo's Big Top show ( hula hooping of course!). Her bucket list includes going to Alaska and hiking through the Grand Canyon. Who would have guessed that her favorite songs are: Mama Mia, Hairspray, Grease! (only all of us that have been in her ZUMBA classes!)
_______________
I love the fact that life has led me down this road of health and enabled me to touch so many students' lives. I am truly passionate about offering a fitness, yoga and nutrition program that allows every student to look and feel his/her best and am SO grateful to be surrounded by an awesome staff who share my passion and a wonderful family who have supported me every step along the way. The training that I received in order to be able to effectively share my passions include my degree from MSU as a Registered Dietitian, A.C.E Fitness Certification and Yoga Certification provided by Jonny Kest's Center for Yoga as well as over 13 years of teaching experience. Look forward to having YOU in class!!
A better backs class that allows deeper access to the body by holding passive postures longer to target the connective tissue and release tension.
Upcoming classes:
Sign Up

Tue

Oct 24 5:35 pm - 6:30 pm

with

Ricky

Penn




Sign Up

Thu

Oct 26 8:00 pm - 8:55 pm

with

Nicole

Zimmerman




Sign Up

Mon

Oct 30 11:00 am - 11:55 am

with

Ricky

Penn




Thu

Nov 02 8:00 pm - 8:55 pm

with

Nicole

Zimmerman




Mon

Nov 06 11:00 am - 11:55 am

with

Ricky

Penn




Tue

Nov 07 5:35 pm - 6:30 pm

with

Ricky

Penn




Thu

Nov 09 8:00 pm - 8:55 pm

with

Nicole

Zimmerman




Mon

Nov 13 11:00 am - 11:55 am

with

Ricky

Penn




Tue

Nov 14 5:35 pm - 6:30 pm

with

Ricky

Penn




Thu

Nov 16 8:00 pm - 8:55 pm

with

Nicole

Zimmerman




Mon

Nov 20 11:00 am - 11:55 am

with

Ricky

Penn




Tue

Nov 21 5:35 pm - 6:30 pm

with

Ricky

Penn




Mon

Nov 27 11:00 am - 11:55 am

with

.Andrea

Von Behren




Tue

Nov 28 5:35 pm - 6:30 pm

with

Ricky

Penn




Thu

Nov 30 8:00 pm - 8:55 pm

with

Nicole

Zimmerman




Mon

Dec 04 11:00 am - 11:55 am

with

Ricky

Penn




Tue

Dec 05 5:35 pm - 6:30 pm

with

Ricky

Penn




Mon

Dec 11 11:00 am - 11:55 am

with

Ricky

Penn