Better Backs/Yin Yoga
This class is taught by: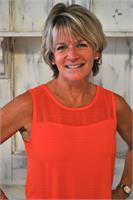 Body Language has been an important part of my life for a LONG time. I started as a member here in 1985 (!) Three owners and 3 locations later, I am still here - working out, practicing yoga, managing the desk, and teaching yoga. Guess you could say I really like this place! I decided to train for and teach yoga to others because it has had such a profound and positive effect on my own life. When I am not here, I am busy with my business as a fiber artist at home in West Bloomfield. My life is blessed with great friends, three wonderful children, and, as a yoga instructor, the opportunity to help my students find their way into yoga and all it has to offer.
Hi friends! My yoga journey began over six years ago when I fell in love with yoga at Body Language! I had arrived home after years of travel when my practice took an amazing shift. My yoga mat became a sacred space to connect, to truly experience a mind/body union. As my practice bloomed so did my life. I was so inspired by my transformation I decided I had to share this gift.
I completed Andrea's yoga teacher training (RYT 200) in 2012 and have been teaching children and adults ever since. My partner and I have two healthy, happy children (Seayena & Payton) that we adore every moment. See you soon!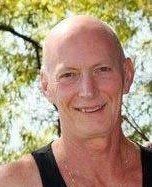 Herb's favorite food is anything from Inn Season, a vegetarian restaurant. Herb loves his trips to India and his favorite movie is Peaceful Warrior.
In 2002 I took my first Yoga class. It was six months later that I started a steady Yoga practice after meeting Andrea von Behren from Body Language. Everybody comes to their mats with different intentions; mine was for self-improvement, what I found was self-acceptance . Realizing how much Yoga had transformed my life I wanted to share this passion with other people, so I took my yoga teacher training with Andrea. Teaching from my own practice I offer compassion and a heart felt energy to my students. I have been blessed and fortunate enough that my work takes me to India a couple of times a year and can practice with masters there. It gives me a deep appreciation for the Body Language family. Namaste
A better backs class that allows deeper access to the body by holding passive postures longer to target the connective tissue and release tension.
Upcoming classes:
Sign Up

Mon

Jun 26 11:00 am - 11:55 am

with

Ricky

Penn




Sign Up

Thu

Jun 29 8:00 pm - 8:55 pm

with

Nicole

Zimmerman




Thu

Jul 06 8:00 pm - 8:55 pm

with

Herb

Kaiser




Mon

Jul 10 11:00 am - 11:55 am

with

Ricky

Penn




Thu

Jul 13 8:00 pm - 8:55 pm

with

Nicole

Zimmerman




Mon

Jul 17 11:00 am - 11:55 am

with

Ricky

Penn




Thu

Jul 20 8:00 pm - 8:55 pm

with

Nicole

Zimmerman




Mon

Jul 24 11:00 am - 11:55 am

with

Ricky

Penn




Thu

Jul 27 8:00 pm - 8:55 pm

with

Nicole

Zimmerman




Mon

Jul 31 11:00 am - 11:55 am

with

Ricky

Penn




Thu

Aug 03 8:00 pm - 8:55 pm

with

Nicole

Zimmerman




Mon

Aug 07 11:00 am - 11:55 am

with

Ricky

Penn




Thu

Aug 10 8:00 pm - 8:55 pm

with

Nicole

Zimmerman




Mon

Aug 14 11:00 am - 11:55 am

with

Ricky

Penn




Thu

Aug 17 8:00 pm - 8:55 pm

with

Nicole

Zimmerman




Mon

Aug 21 11:00 am - 11:55 am

with

Ricky

Penn




Thu

Aug 24 8:00 pm - 8:55 pm

with

Nicole

Zimmerman




Mon

Aug 28 11:00 am - 11:55 am

with

Ricky

Penn




Thu

Aug 31 8:00 pm - 8:55 pm

with

Nicole

Zimmerman