Power Pilates
This class is taught by: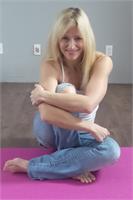 Originally from Waterford Michigan. Kristie received her performance training from Western Michigan University after studying dance from the early age of 5. After touring internationally for years Kristie made Las Vegas , Nevada her home where she began her extensive entertainment career of 20 years on the Las Vegas strip as a professional singer/dancer. Kristie preformed in such shows as "EFX" at the MGM Grand where she entertained along side Rick Springfield, "Legends in Concert" at the Flamingo Hilton, and "American Superstars" where she was a Britney Spears tribute artist for the Stratosphere Hotel and Casino. Kristie now resides in White Lake with her husband Mike whom she met when she was 12 years old and her three boys Camden, Brecken, and Hunter.
Kristie became inspired to teach because of her life long love of dance and fitness. she has taught for many years in a wide variety of venues including resorts, cruise ships, mega gyms, private studios, country clubs, and private in home training. Certified in Pilates Extreme, Zumba, Cardio Dance, Insanity and Les Mills/Beachbody concepts Kristie is excited to be apart of the BodyLanguage family.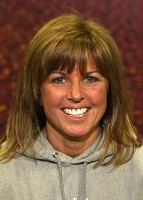 Deb's favorite hobby is to make and refurbish furniture out of wood. Her favorite food is pizza and her favorite book is The Art of Racing in the Rain.
Hi! I'm Deb Behnke. I have been teaching aerobics for 27 years. I started teaching at the orignal Body Language in 1979. I am blessed with 2 beautiful grandchildren Logan and Ella Rae who are pretty heavy into karate. Any extra time I have, other than working at the Detroit Gun Club, I like to spend it with my family. I love teaching aerobics-I love the people and the time it allows us to spend on ourselves making us better people. Working out to me isn't a job - It's a passion!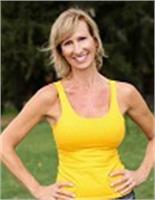 Marie's dream vacation would be to spend 3 months travelling all of Europe. Her favorite book(s) are the Lord of the Rings trilogy and the Life of Pi! Marie loves animals and spends most of her time with her husband and 2 standard poodles.
I have had a passion for fitness my entire life. I previously worked in the fitness industry for 14 years managing multi-million dollar fitness studios and as a certified personal trainer and group exercise instructor. I took a break from the fitness world to work in the corporate world for 10 years and I realized how much I missed working with people to help them reach their fitness goals. I started as a member at Body Language several years ago, I soon realized that I wanted to get back into teaching group fitness classes. The community atmosphere at Body Language is so supportive and like nothing I have ever experienced at any other fitness or yoga studio. I am currently ZUMBA® and R.I.P.P.E.D.™ trained. Carri Lee is my Zumba Team partner. We hope to see you in one of our classes soon.
The class blends the elements of traditional mat pilates and our much more contemporary hot pilates. The class offers a method of exercise and physical movement designed to stretch, strengthen, and sculpt the body as well as challenge and strengthen the cardiovascular system.