Meditation
This class is taught by: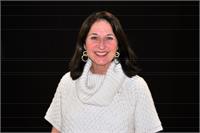 I am very grateful to all the teachers who have shaped and guided me on my yoga journey. I am an Anusara Inspired yoga teacher, and a passionate and dedicated student of Anusara yoga founded by John Friend. I weave the universal principals of alignment and heart oriented themes into all my classes so that I can help empower my students to connect to their inner strength, intrinsic beauty and deep wisdom. With gratitude, I completed my Anusara level 1 teacher training, and yoga therapy training with John, and my level 2 Anusara teacher training from Todd Norian and Ann Greene. I am also a registered yoga teacher, trained and certified by Michael Johnson at Updog Yoga. I have studied with many other leading instructors including Desiree Rumbaugh, Jamie Turner-Allison, Betsy Downing, Lauran Christensen, Mitchel Bleier, Paul Grilley, and Lama Sumati Marut. I received Anusara immersion training, and weekly ongoing instruction and inspiration from my auspicious mentors Sara Davidson and Natalie Donnellon.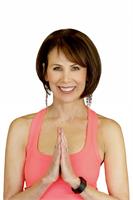 I'm a Registered Yoga Teacher 500, Licensed Clinical Psychologist, and Certified Enneagram Teacher . As yoga teacher since 2005, I work to integrate my knowledge as a psychologist with my calling as a yoga teacher by teaching therapeutic applications of yoga, with an emphasis on using yogic practices to heal the emotional body. I've sought additional certification through teacher training programs in Yoga for Depression & Anxiety, Yoga for Scoliosis, and Yoga and Mindfulness Meditation. You can learn more about me on my website: www.drrondadiegel.com
Yoga breath exercises (pranayama) and meditation practices that will leave you feeling refreshed, calm, and centered.
Upcoming classes:
Sign Up

Thu

Dec 14 12:00 pm - 12:45 pm

with

Deb A

Abramson




Sign Up

Tue

Dec 19 12:00 pm - 12:45 pm

with

Julie

August




Thu

Dec 21 12:00 pm - 12:45 pm

with

Deb A

Abramson




Tue

Jan 02 12:00 pm - 12:45 pm

with

Julie

August




Thu

Jan 04 12:00 pm - 12:45 pm

with

Ronda

Diegel




Tue

Jan 09 12:00 pm - 12:45 pm

with

Julie

August




Thu

Jan 11 12:00 pm - 12:45 pm

with

Ronda

Diegel




Tue

Jan 16 12:00 pm - 12:45 pm

with

Julie

August




Thu

Jan 18 12:00 pm - 12:45 pm

with

Ronda

Diegel




Tue

Jan 23 12:00 pm - 12:45 pm

with

Julie

August




Thu

Jan 25 12:00 pm - 12:45 pm

with

Ronda

Diegel




Tue

Jan 30 12:00 pm - 12:45 pm

with

Julie

August




Thu

Feb 01 12:00 pm - 12:45 pm

with

Ronda

Diegel




Tue

Feb 06 12:00 pm - 12:45 pm

with

Julie

August




Thu

Feb 08 12:00 pm - 12:45 pm

with

Ronda

Diegel




Tue

Feb 13 12:00 pm - 12:45 pm

with

Julie

August




Thu

Feb 15 12:00 pm - 12:45 pm

with

Ronda

Diegel




Tue

Feb 20 12:00 pm - 12:45 pm

with

Julie

August