Vinyasa Jams
This class is taught by: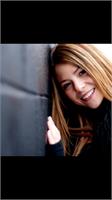 Ashley Oshinsky was exposed to yoga at the age of 10 and has practiced on and off since then. Yoga has always been something important to many people in her family and naturally she caught wind of the wonder of yoga.
Ashley went to Birmingham Groves for high school and played basketball and water polo. She also graduated from Oakland University in 2013. Ashley currently is a Realtor and does property management from 9-5 but her true passion is yoga. She is the founder of Homies Detroit a yoga based company and community committed to uniting the yoga community through karma yoga events. She strives to create a space that cultivates self exploration, growth, and a lots of fun. Her love for all types of music ensures your ears will have a great time too! Her teaching style is fun loving, intense and creative.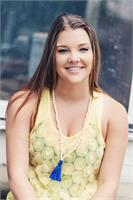 I am so grateful for finding yoga and it's an honor to share it with others. I often refer to myself as a yoga addict and an inversion junkie, I just love yoga and standing on my hands! I also love spending time with my friends and family, walking my dogs, traveling to new places, playing on the lake, and trying new things. My favorite foods are fruits especially, watermelon and honeydew! I also have a big sweet tooth, mmm chocolate! My guilty pleasure is taking naps. When I am not doing any of those things I am usually expanding my creative abilities as a web and graphic designer from home.
A vinyasa class set to different musical themes each week!