Slow Burn Vinyasa
This class is taught by: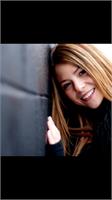 Ashley Oshinsky was exposed to yoga at the age of 10 and has practiced on and off since then. Yoga has always been something important to many people in her family and naturally she caught wind of the wonder of yoga.
Ashley went to Birmingham Groves for high school and played basketball and water polo. She also graduated from Oakland University in 2013. Ashley currently is a Realtor and does property management from 9-5 but her true passion is yoga. She is the founder of Homies Detroit a yoga based company and community committed to uniting the yoga community through karma yoga events. She strives to create a space that cultivates self exploration, growth, and a lots of fun. Her love for all types of music ensures your ears will have a great time too! Her teaching style is fun loving, intense and creative.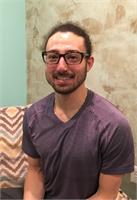 Jacob Shecter or "Coby" studied at Michigan State University and
graduated in 2013 with a B.S. in Kinesiology and a specialization in
health promotion. Coby currently works at lululemon athletica Novi in
Twelve Oaks mall and he studied yoga at Citizen Yoga where he got his
RYT certification. He is also a certified personal trainer from the
American College of Sports Medicine and currently teaches yoga at
Citizen Yoga, 90 Degrees North, Power Yoga and Body Language Fitness
and Yoga.
You will focus on holding postures to create heat and get deep into the muscle tissue. Class will be mostly guided.
Upcoming classes:
Sign Up

Tue

Oct 24 6:45 pm - 7:50 pm

with

Ashley

Oshinsky




Sign Up

Mon

Oct 30 7:30 am - 8:30 am

with

Coby

Shecter




Sign Up

Tue

Oct 31 6:45 pm - 7:50 pm

with

Coby

Shecter




Mon

Nov 06 7:30 am - 8:30 am

with

Coby

Shecter




Tue

Nov 07 6:45 pm - 7:50 pm

with

Coby

Shecter




Mon

Nov 13 7:30 am - 8:30 am

with

Coby

Shecter




Tue

Nov 14 6:45 pm - 7:50 pm

with

Coby

Shecter




Mon

Nov 20 7:30 am - 8:30 am

with

Coby

Shecter




Tue

Nov 21 6:45 pm - 7:50 pm

with

Coby

Shecter




Mon

Nov 27 7:30 am - 8:30 am

with

Coby

Shecter




Tue

Nov 28 6:45 pm - 7:50 pm

with

Coby

Shecter




Mon

Dec 04 7:30 am - 8:30 am

with

Coby

Shecter




Tue

Dec 05 6:45 pm - 7:50 pm

with

Coby

Shecter




Mon

Dec 11 7:30 am - 8:30 am

with

Coby

Shecter




Tue

Dec 12 6:45 pm - 7:50 pm

with

Coby

Shecter




Mon

Dec 18 7:30 am - 8:30 am

with

Coby

Shecter




Tue

Dec 19 6:45 pm - 7:50 pm

with

Coby

Shecter




Mon

Dec 25 7:30 am - 8:30 am

with

Coby

Shecter




Tue

Dec 26 6:45 pm - 7:50 pm

with

Coby

Shecter




Mon

Jan 01 7:30 am - 8:30 am

with

Coby

Shecter