Slow Burn Vinyasa
This class is taught by: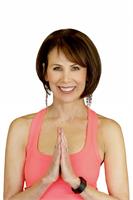 I'm a Registered Yoga Teacher 500, Licensed Clinical Psychologist, and Certified Enneagram Teacher . As yoga teacher since 2005, I work to integrate my knowledge as a psychologist with my calling as a yoga teacher by teaching therapeutic applications of yoga, with an emphasis on using yogic practices to heal the emotional body. I've sought additional certification through teacher training programs in Yoga for Depression & Anxiety, Yoga for Scoliosis, and Yoga and Mindfulness Meditation. You can learn more about me on my website: www.drrondadiegel.com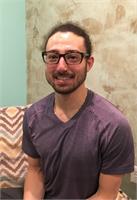 Jacob Shecter or "Coby" studied at Michigan State University and
graduated in 2013 with a B.S. in Kinesiology and a specialization in
health promotion. Coby currently works at lululemon athletica Novi in
Twelve Oaks mall and he studied yoga at Citizen Yoga where he got his
RYT certification. He is also a certified personal trainer from the
American College of Sports Medicine and currently teaches yoga at
Citizen Yoga, 90 Degrees North, Power Yoga and Body Language Fitness
and Yoga.
You will focus on holding postures to create heat and get deep into the muscle tissue. Class will be mostly guided.
Upcoming classes:
Sign Up

Mon

Aug 21 7:30 am - 8:30 am

with

Ronda

Diegel




Sign Up

Tue

Aug 22 6:45 pm - 7:50 pm

with

Coby

Shecter




Mon

Aug 28 7:30 am - 8:30 am

with

Coby

Shecter




Tue

Aug 29 6:45 pm - 7:50 pm

with

Coby

Shecter




Mon

Sep 04 7:30 am - 8:30 am

with

Coby

Shecter




Tue

Sep 05 6:45 pm - 7:50 pm

with

Coby

Shecter




Mon

Sep 11 7:30 am - 8:30 am

with

Coby

Shecter




Tue

Sep 12 6:45 pm - 7:50 pm

with

Coby

Shecter




Mon

Sep 18 7:30 am - 8:30 am

with

Coby

Shecter




Tue

Sep 19 6:45 pm - 7:50 pm

with

Coby

Shecter




Mon

Sep 25 7:30 am - 8:30 am

with

Coby

Shecter




Tue

Sep 26 6:45 pm - 7:50 pm

with

Coby

Shecter




Mon

Oct 02 7:30 am - 8:30 am

with

Coby

Shecter




Tue

Oct 03 6:45 pm - 7:50 pm

with

Coby

Shecter




Mon

Oct 09 7:30 am - 8:30 am

with

Coby

Shecter




Tue

Oct 10 6:45 pm - 7:50 pm

with

Coby

Shecter




Mon

Oct 16 7:30 am - 8:30 am

with

Coby

Shecter




Tue

Oct 17 6:45 pm - 7:50 pm

with

Coby

Shecter




Mon

Oct 23 7:30 am - 8:30 am

with

Coby

Shecter




Tue

Oct 24 6:45 pm - 7:50 pm

with

Coby

Shecter