Kick, Build and Burn
This class is taught by: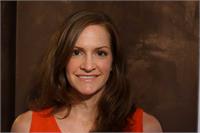 Meghan's dream vacation is to travel to Bora Bora. Her favorite movie is the Wedding Planner and she loves all Mexican food.
Starting off as a runner and a soccer player, Meghan found her love for group exercise by taking a kickboxing class at Body Language. In 2005, she became a certified group exercise instructor though American Council on Exercise (ACE). She also is a Certified Personal Trainer and a Corrective Exercise Specialist through the National Academy of Sports Medicine (NASM). Meghan enjoys pushing clients to their limits..."life begins at the end of your comfort zone!"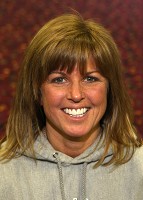 Deb's favorite hobby is to make and refurbish furniture out of wood. Her favorite food is pizza and her favorite book is The Art of Racing in the Rain.
Hi! I'm Deb Behnke. I have been teaching aerobics for 27 years. I started teaching at the orignal Body Language in 1979. I am blessed with 2 beautiful grandchildren Logan and Ella Rae who are pretty heavy into karate. Any extra time I have, other than working at the Detroit Gun Club, I like to spend it with my family. I love teaching aerobics-I love the people and the time it allows us to spend on ourselves making us better people. Working out to me isn't a job - It's a passion!
Kickboxing and weights all in one class!
Upcoming classes:
Sign Up

Tue

Oct 24 7:45 am - 8:40 am

with

Meghan

Smith




Sign Up

Thu

Oct 26 5:45 am - 6:40 am

with

Meghan

Smith




Tue

Oct 31 7:45 am - 8:40 am

with

Meghan

Smith




Thu

Nov 02 5:45 am - 6:40 am

with

Meghan

Smith




Tue

Nov 07 7:45 am - 8:40 am

with

Deb B

Behnke




Thu

Nov 09 5:45 am - 6:40 am

with

Meghan

Smith




Tue

Nov 14 7:45 am - 8:40 am

with

Meghan

Smith




Thu

Nov 16 5:45 am - 6:40 am

with

Meghan

Smith




Tue

Nov 21 7:45 am - 8:40 am

with

Meghan

Smith




Tue

Nov 28 7:45 am - 8:40 am

with

Meghan

Smith




Thu

Nov 30 5:45 am - 6:40 am

with

Meghan

Smith




Tue

Dec 05 7:45 am - 8:40 am

with

Meghan

Smith




Tue

Dec 12 7:45 am - 8:40 am

with

Meghan

Smith




Tue

Dec 19 7:45 am - 8:40 am

with

Meghan

Smith




Tue

Dec 26 7:45 am - 8:40 am

with

Meghan

Smith




Tue

Jan 02 7:45 am - 8:40 am

with

Meghan

Smith




Tue

Jan 09 7:45 am - 8:40 am

with

Meghan

Smith




Tue

Jan 16 7:45 am - 8:40 am

with

Meghan

Smith




Tue

Jan 23 7:45 am - 8:40 am

with

Meghan

Smith