Strong
This class is taught by: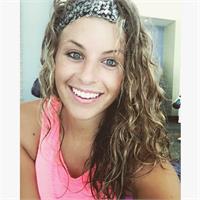 Tanci grew up just down the road and actually took her very first Zumba class at Body Language about seven years ago. She had just graduated college and finished her basketball career, a little lost and scared about entering the real world, that one Zumba class actually changed the course of her life. She got certified immediately, moved to Florida with her husband, and taught classes in her community! Finally, this past summer, Tanci and her husband were able to move back home to Michigan, and of course, Body Language was one of her first stops. She has also recently certified in Zumba's newest craze, Strong, a higher intensity workout with the same fierce vibes! Tanci loved Body Language, the community, and everything it stands for!
Gain muscular endurance, definition and and increased afterburn in this HIIT workout driven by synced music motivation.