Fierce
This class is taught by: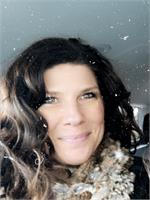 Several Years of experience teaching fitness classes, personal training and wellness advising. Bachelor of Exercise Science, Wellness & Health Promotion from Oakland University. On a more serious note I expect my students to sweat, workout like it's their last and NOT drop their quarter!
Get after your savage, high intensity cardio & serious curve sculpting to the beat!
Upcoming classes:
Sign Up

Thu

Sep 28 9:00 am - 9:55 am

with

Tricia

Auten