Karen B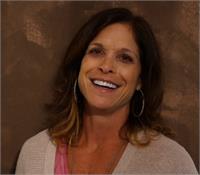 Karen's favorite hobby is boating. Her favorite food is lamb chops and her favorite movie is Shawshank Redemption.
I have been a Yoga teacher at Body Language for 11 Years, and a member at Body Language for 20 years. I have 3 daughters, 20, 18 and 11. Two oldest are at MSU. Looking forward to seeing you at Body Language and connecting with you.
Karen B instructs the following:
The barre is used as a prop to balance while doing exercises that focus on isometric strength training (holding your body still while you contract a specific set of muscles) combined with high reps of small range-of-motion movements




Deepen your poses while toning your muscles. Physically holding on to something extra allows you to see what it feels like to let something go. 70 minutes/90 degrees.




Achieve balance between body and mind with postures and breath. Build physical and mental potential while maintaining a healthy spine and body. Extended savasana and massage added at the end of class. 55 minutes/78 degrees.