Ronda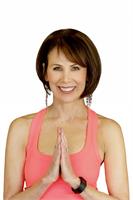 I'm a Registered Yoga Teacher 500, Licensed Clinical Psychologist, and Certified Enneagram Teacher . As yoga teacher since 2005, I work to integrate my knowledge as a psychologist with my calling as a yoga teacher by teaching therapeutic applications of yoga, with an emphasis on using yogic practices to heal the emotional body. I've sought additional certification through teacher training programs in Yoga for Depression & Anxiety, Yoga for Scoliosis, and Yoga and Mindfulness Meditation. You can learn more about me on my website: www.drrondadiegel.com
Ronda instructs the following:
Achieve balance between body and mind with postures and breath. Build physical and mental potential while maintaining a healthy spine and body. 55 minutes/78 degrees.• Against The Wall• Alignment• Candlelight• Emotional Healing• Massage




You will focus on holding postures to create heat and get deep into the muscle tissue. Class will be mostly guided.




A less intense version of vinyasa, combining vinyasa flows with better backs postures. 90°/78°. 55 minutes




Better Backs postures integrated with breathing and other yogic techniques to calm the body in times of stress and energize when you're feeling blue. 55 minutes/78 degrees.




Yoga breath exercises (pranayama) and meditation practices that will leave you feeling refreshed, calm, and centered.