Deb A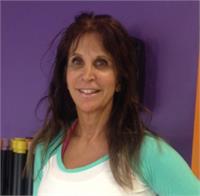 Deb A instructs the following:
The barre is used as a prop to balance while doing exercises that focus on isometric strength training (holding your body still while you contract a specific set of muscles) combined with high reps of small range-of-motion movements




Adding a little more intensity and cardio to our barre class




Start your weekend with variations of heat building Sun Salutations.




Achieve balance between body and mind with postures and breath. Build physical and mental potential while maintaining a healthy spine and body. 55 minutes/78 degrees.• Against The Wall• Alignment• Candlelight• Emotional Healing• Massage




Yoga breath exercises (pranayama) and meditation practices that will leave you feeling refreshed, calm, and centered.