Tricia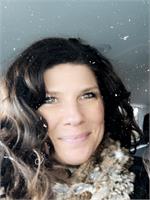 Several Years of experience teaching fitness classes, personal training and wellness advising. Bachelor of Exercise Science, Wellness & Health Promotion from Oakland University. On a more serious note I expect my students to sweat, workout like it's their last and NOT drop their quarter!
Tricia instructs the following:
Tone and sculpt these parts!




The class blends the elements of traditional mat pilates and our much more contemporary hot pilates. The class offers a method of exercise and physical movement designed to stretch, strengthen, and sculpt the body as well as challenge and strengthen the cardiovascular system.




Free weights and resistance tubing to sculpt, create strength and condition your body.