Brie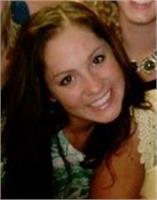 Brie's favorite hobbies are yoga, baking, knitting. Her favorite class to take is vinyasa and her favorite food (hands down) is ice cream.


Hello! Many of you know me as "the owner's daughter" :). My mother (Andrea) started working for Body Language when I was 2 years old, so I have literally grown up at BL. Although I have always been involved and considered Body Language as a second home and family, I have recently started to get more involved! You'll see me teaching better backs classes, subbing here and there for Zumba, and at the front desk. I'm so incredibly blessed to have such an amazing BL family, and am happy you are part of it!
Brie is currently not instructing any classes.