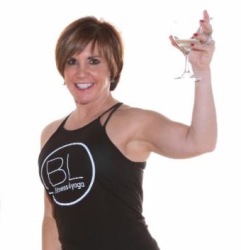 I eat out 2-3 meals per day. It's true!! Ask my friends, my family, or any of the BL staff. Part of the reason is that I'm on the go a lot and it's more convenient for me to grab something at a local restaurant than to pack a lunch or run home. The other part of the reason, I must admit, is that I really don't enjoy cooking or shopping. I stayed home with my 3 daughters for several years, packed many a lunch and prided myself on having a healthy meal on the table most every night...but not anymore. When push came to shove and i had the realization that something's got to give I willingly gave up grocery shopping and cooking!!!
So why do you care?? Why is this information important to YOU??? BECAUSE it has resulted in me doing the research FOR YOU about healthy food on the go options. I have frequented many of the local restaurants over the past couple of years and am happy to share with you..."what would Andrea order?" at each of these establishments.
So just show up tonight at either 5:45 pm or 6:45 pm (or stay for both sessions). I'll give you a handout with some general menu considerations and then we will look over menus from a handful of local restaurants. Oh and all while enjoying a glass of wine! We are calling it Wednesday's Wine & Wisdom. No charge for BL students and you can even bring a friend!! Hope to see you in the Link tonight!!