Power Pilates
This class is taught by: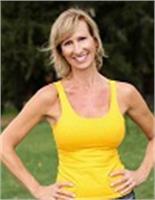 Marie Is a full STOTT PILATES Certified Instructor (Mat, Reformer, Cadillac, Chair and Barrels, Injuries and Special Populations) also certified in Zumba, PiYo, and a personal trainer. Whether in a class or a private session Marie utilizes her Pilates training and fitness experience to create a fun but challenging workout. Incorporating balance, strength and flexibility exercises to help her clients achieve stronger and healthier bodies. From the athlete to the post rehab client she will design a workout to help you achieve your goals.
This class will utilize both traditional and contemporary Pilates to enhance core strength, promote flexability and create long lean muscles.
Upcoming classes:
Waitlist

Tue

Dec 18 9:00 am - 9:55 am

with

Marie

Volansky




Tue

Jan 08 9:00 am - 9:55 am

with

Marie

Volansky




Tue

Jan 15 9:00 am - 9:55 am

with

Marie

Volansky




Tue

Jan 22 9:00 am - 9:55 am

with

Marie

Volansky




Tue

Jan 29 9:00 am - 9:55 am

with

Marie

Volansky




Tue

Feb 05 9:00 am - 9:55 am

with

Marie

Volansky




Tue

Feb 12 9:00 am - 9:55 am

with

Marie

Volansky




Tue

Feb 19 9:00 am - 9:55 am

with

Marie

Volansky




Tue

Feb 26 9:00 am - 9:55 am

with

Marie

Volansky




Tue

Mar 05 9:00 am - 9:55 am

with

Marie

Volansky




Tue

Mar 12 9:00 am - 9:55 am

with

Marie

Volansky




Tue

Mar 19 9:00 am - 9:55 am

with

Marie

Volansky




Tue

Mar 26 9:00 am - 9:55 am

with

Marie

Volansky




Tue

Apr 02 9:00 am - 9:55 am

with

Marie

Volansky




Tue

Apr 09 9:00 am - 9:55 am

with

Marie

Volansky




Tue

Apr 16 9:00 am - 9:55 am

with

Marie

Volansky