Zumba Gold
This class is taught by: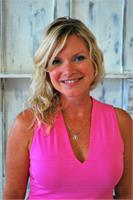 Melinda's favorite movie is Chitty Chitty Bang Bang. Her favorite food is guacamole and her dream vacation is to tour Italy with her husband.
Hi Everyone! My name is Melinda I was born and raised in Michigan. I have a wonderful husband and five children, so my home is filled with lots of energy (you can imagine). I have always worked out trying different programs and classes. I fell in love with Zumba at Body Language and became a certified Zumba instructor in 2011. Zumba has brought a unique balance to my life, allowing me to put my dancing shoes on and just have fun!
A less intense, low impact version of our Zumba classes. 45 minutes.
Upcoming classes:
Sign Up

Tue

Dec 18 10:00 am - 10:55 am

with

Melinda

Szwak




Sign Up

Thu

Dec 20 10:00 am - 10:55 am

with

Melinda

Szwak




Thu

Dec 27 10:00 am - 10:55 am

with

Melinda

Szwak




Thu

Jan 03 10:00 am - 10:55 am

with

Melinda

Szwak




Tue

Jan 08 10:00 am - 10:55 am

with

Melinda

Szwak




Thu

Jan 10 10:00 am - 10:55 am

with

Melinda

Szwak




Tue

Jan 15 10:00 am - 10:55 am

with

Melinda

Szwak




Thu

Jan 17 10:00 am - 10:55 am

with

Melinda

Szwak




Tue

Jan 22 10:00 am - 10:55 am

with

Melinda

Szwak




Thu

Jan 24 10:00 am - 10:55 am

with

Melinda

Szwak




Tue

Jan 29 10:00 am - 10:55 am

with

Melinda

Szwak




Thu

Jan 31 10:00 am - 10:55 am

with

Melinda

Szwak




Tue

Feb 05 10:00 am - 10:55 am

with

Melinda

Szwak




Thu

Feb 07 10:00 am - 10:55 am

with

Melinda

Szwak




Tue

Feb 12 10:00 am - 10:55 am

with

Melinda

Szwak




Thu

Feb 14 10:00 am - 10:55 am

with

Melinda

Szwak




Tue

Feb 19 10:00 am - 10:55 am

with

Melinda

Szwak




Thu

Feb 21 10:00 am - 10:55 am

with

Melinda

Szwak