Kickboxing
This class is taught by: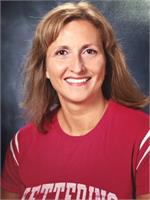 Hi friends! I've been teaching group fitness classes for over 25 years. I hold certifications in TurboKick, Piyo, Ripped, Schwinn indoor cycling, Z-Box, Zumba and yoga. I also teach Tabata and strength training. I love to workout and I look forward to having you in class. When I'm not here teaching a class you can find me teaching at Waterford Kettering high school. My other passions are gardening, traveling and of course hanging out with my beloved dogs (Hucky and Toby). Rock on peeps!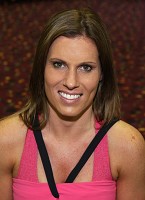 Hello! My name is Carey and I have been teaching aerobics for seven years. I started teaching aerobics at Michigan State University. I have been a member at Body Language for about five years and have been addicted ever since! My favorite class to teach at Body Language is Fitball. When I am not working out, I enjoy any type of activity that is outdoors! My other job is teaching. I teach second grade at Holly Elementary.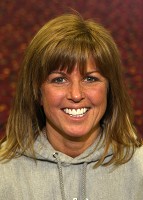 Hi! I'm Deb Behnke. I started teaching at the orignal Body Language in 1979. I am blessed with 3 beautiful grandchildren. Any extra time I have, other than working at the Detroit Gun Club, I like to spend it with my family. I love teaching aerobics-I love the people and the time it allows us to spend on ourselves making us better people. Working out to me isn't a job - It's a passion!
___
Deb's favorite hobby is to make and refurbish furniture out of wood. Her favorite food is pizza and her favorite book is The Art of Racing in the Rain.
A butt kicking class! Punches, kicks, toning exercises and abs in this total body workout.
Upcoming classes:
Sign Up

Tue

Dec 18 6:30 pm - 7:25 pm

with

Toni

Giglio




Sign Up

Thu

Dec 20 5:45 am - 6:40 am

with

Carey A

Abraham




Sign Up

Sat

Dec 22 9:45 am - 10:40 am

with

Toni

Giglio




Thu

Dec 27 5:45 am - 6:40 am

with

Carey A

Abraham




Sat

Dec 29 9:45 am - 10:40 am

with

Toni

Giglio




Thu

Jan 03 5:45 am - 6:40 am

with

Deb B

Behnke




Thu

Jan 10 5:45 am - 6:40 am

with

Carey A

Abraham




Thu

Jan 17 5:45 am - 6:40 am

with

Carey A

Abraham




Thu

Jan 24 5:45 am - 6:40 am

with

Carey A

Abraham




Thu

Jan 31 5:45 am - 6:40 am

with

Carey A

Abraham




Thu

Feb 07 5:45 am - 6:40 am

with

Carey A

Abraham




Thu

Feb 14 5:45 am - 6:40 am

with

Carey A

Abraham




Thu

Feb 21 5:45 am - 6:40 am

with

Carey A

Abraham




Thu

Feb 28 5:45 am - 6:40 am

with

Carey A

Abraham




Thu

Mar 07 5:45 am - 6:40 am

with

Carey A

Abraham




Thu

Mar 14 5:45 am - 6:40 am

with

Carey A

Abraham




Thu

Mar 21 5:45 am - 6:40 am

with

Carey A

Abraham




Thu

Mar 28 5:45 am - 6:40 am

with

Carey A

Abraham