P90X
This class is taught by: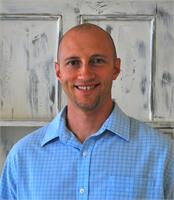 My journey as a fitness professional began at Michigan State University with a degree in Kinesiology/Physical Education. I have taught PE at the high school and elementary levels and also earned a Masters degree in Physical Education from West Virginia University. I have coached high school boys basketball for the past 15 years, which has allowed me the opportunity to use my knowledge and skills to train hundreds of athletes. Much of my passion for teaching fitness has come from my results with Insanity, P90X and most recently, PiYo. It inspired me to become certified to teach those formats live and am blessed to have the opportunity to help people achieve their goals and lead a healthier, more fulfilling life. I live in Novi with my wife, Anne and two daughters, Mya and Macy.
____
Brian's favorite movie is Remember the Titans and his favorite book is SPARK by John Ratey. Next on Brian's bucket list is to become a yoga teacher.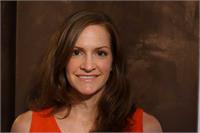 Meghan's dream vacation is to travel to Bora Bora. Her favorite movie is the Wedding Planner and she loves all Mexican food.
Starting off as a runner and a soccer player, Meghan found her love for group exercise by taking a kickboxing class at Body Language. In 2005, she became a certified group exercise instructor though American Council on Exercise (ACE). She also is a Certified Personal Trainer and a Corrective Exercise Specialist through the National Academy of Sports Medicine (NASM). Meghan enjoys pushing clients to their limits..."life begins at the end of your comfort zone!"
Cross Training that focuses on agility, balance, mobility, and visible results.
Upcoming classes:
Mon

Dec 17 7:45 am - 8:40 am

with

Brian

Tass




Sign Up

Mon

Dec 17 6:30 pm - 7:25 pm

with

Brian

Tass




Sign Up

Tue

Dec 18 5:30 pm - 6:25 pm

with

Brian

Tass




Waitlist

Wed

Dec 19 9:00 am - 9:55 am

with

Brian

Tass




Waitlist

Fri

Dec 21 7:45 am - 8:40 am

with

Meghan

Smith




Waitlist

Sat

Dec 22 7:45 am - 8:40 am

with

Meghan

Smith




Sign Up

Mon

Dec 24 7:45 am - 8:40 am

with

Meghan

Smith




Wed

Dec 26 9:00 am - 9:55 am

with

Brian

Tass




Fri

Dec 28 7:45 am - 8:40 am

with

Brian

Tass




Sat

Dec 29 7:45 am - 8:40 am

with

Brian

Tass




Mon

Dec 31 7:45 am - 8:40 am

with

Brian

Tass




Wed

Jan 02 9:00 am - 9:55 am

with

Brian

Tass




Fri

Jan 04 7:45 am - 8:40 am

with

Brian

Tass




Sat

Jan 05 7:45 am - 8:40 am

with

Brian

Tass




Mon

Jan 07 7:45 am - 8:40 am

with

Brian

Tass




Wed

Jan 09 9:00 am - 9:55 am

with

Brian

Tass