Kick, Build and Burn
This class is taught by: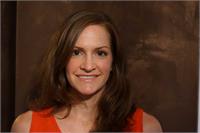 Meghan's dream vacation is to travel to Bora Bora. Her favorite movie is the Wedding Planner and she loves all Mexican food.
Starting off as a runner and a soccer player, Meghan found her love for group exercise by taking a kickboxing class at Body Language. In 2005, she became a certified group exercise instructor though American Council on Exercise (ACE). She also is a Certified Personal Trainer and a Corrective Exercise Specialist through the National Academy of Sports Medicine (NASM). Meghan enjoys pushing clients to their limits..."life begins at the end of your comfort zone!"
Kickboxing and weights all in one class!
Upcoming classes:
Mon

Dec 17 5:45 am - 6:40 am

with

Meghan

Smith




Sign Up

Tue

Dec 18 7:45 am - 8:40 am

with

Meghan

Smith




Sign Up

Mon

Dec 24 5:45 am - 6:40 am

with

Meghan

Smith




Mon

Dec 31 5:45 am - 6:40 am

with

Meghan

Smith




Mon

Jan 07 5:45 am - 6:40 am

with

Meghan

Smith




Tue

Jan 08 7:45 am - 8:40 am

with

Meghan

Smith




Thu

Jan 10 9:00 am - 9:55 am

with

Meghan

Smith




Mon

Jan 14 5:45 am - 6:40 am

with

Meghan

Smith




Tue

Jan 15 7:45 am - 8:40 am

with

Meghan

Smith




Mon

Jan 21 5:45 am - 6:40 am

with

Meghan

Smith




Tue

Jan 22 7:45 am - 8:40 am

with

Meghan

Smith




Sun

Jan 27 9:30 am - 10:25 am

with

Meghan

Smith




Mon

Jan 28 5:45 am - 6:40 am

with

Meghan

Smith




Tue

Jan 29 7:45 am - 8:40 am

with

Meghan

Smith




Mon

Feb 04 5:45 am - 6:40 am

with

Meghan

Smith




Tue

Feb 05 7:45 am - 8:40 am

with

Meghan

Smith




Mon

Feb 11 5:45 am - 6:40 am

with

Meghan

Smith




Tue

Feb 12 7:45 am - 8:40 am

with

Meghan

Smith