Strong
This class is taught by: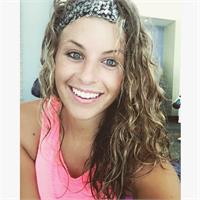 Tanci grew up just down the road and actually took her very first Zumba class at Body Language about seven years ago. She had just graduated college and finished her basketball career, a little lost and scared about entering the real world, that one Zumba class actually changed the course of her life. She got certified immediately, moved to Florida with her husband, and taught classes in her community! Finally, this past summer, Tanci and her husband were able to move back home to Michigan, and of course, Body Language was one of her first stops. She has also recently certified in Zumba's newest craze, Strong, a higher intensity workout with the same fierce vibes! Tanci loved Body Language, the community, and everything it stands for!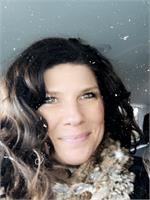 Several Years of experience teaching fitness classes, personal training and wellness advising. Bachelor of Exercise Science, Wellness & Health Promotion from Oakland University. On a more serious note I expect my students to sweat, workout like it's their last and NOT drop their quarter!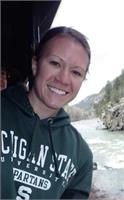 I became a Zumba instructor in 2011 and intended fitness to be a small hobby to aid in my recovery from a partial ACL tear. I became addicted to fitness and held classes for my classmates as a healthy outlet through graduate school. After graduating from the Michigan State College of Veterinary Medicine in 2015 I realized Zumba was much more than a workout and stress reliever from my full-time job, but a gateway to friendships, coaching others toward fitness goals, and making fitness FUN for my participants! I have since obtained other certifications, my favorite being STRONG by Zumba. I am so excited to be part of the Body Language fitness family!!
A new class combining HIIT, body weight exercises and strength conditioning lead by the music
Upcoming classes:
Thu

Jan 03 9:00 am - 9:55 am

with

Tanci

Spencer




Thu

Jan 03 5:30 pm - 6:25 pm

with

Tanci

Spencer




Thu

Jan 24 9:00 am - 9:55 am

with

Tricia

Auten




Thu

Jan 24 5:30 pm - 6:25 pm

with

Tricia

Auten




Thu

Jan 31 9:00 am - 9:55 am

with

Tricia

Auten




Thu

Jan 31 5:30 pm - 6:25 pm

with

Stephanie

Halley




Thu

Feb 07 9:00 am - 9:55 am

with

Tanci

Spencer




Thu

Feb 07 5:30 pm - 6:25 pm

with

Tanci

Spencer




Thu

Feb 14 9:00 am - 9:55 am

with

Tanci

Spencer




Thu

Feb 14 5:30 pm - 6:25 pm

with

Tanci

Spencer




Thu

Feb 21 9:00 am - 9:55 am

with

Tanci

Spencer




Thu

Feb 21 5:30 pm - 6:25 pm

with

Tanci

Spencer




Thu

Feb 28 9:00 am - 9:55 am

with

Tanci

Spencer




Thu

Feb 28 5:30 pm - 6:25 pm

with

Tanci

Spencer




Thu

Mar 07 9:00 am - 9:55 am

with

Tanci

Spencer




Thu

Mar 07 5:30 pm - 6:25 pm

with

Tanci

Spencer




Thu

Mar 14 9:00 am - 9:55 am

with

Tanci

Spencer




Thu

Mar 14 5:30 pm - 6:25 pm

with

Tanci

Spencer




Thu

Mar 21 9:00 am - 9:55 am

with

Tanci

Spencer




Thu

Mar 21 5:30 pm - 6:25 pm

with

Tanci

Spencer