Carri L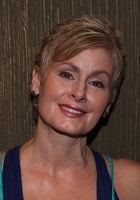 Hi I am Carri Lee!! I have been a member at Body Language for 15 years! I am also a Flight Attendant and an Esthetician! Having traveled around the world for many years with my job I have had the opportunity to work out at many facilities! Body Language offers the best variety of classes along with the best instructors that I have ever experienced! I am very fortunate to be part of their staff and Family!! My Zumba team partner is Marie Volansky! We would love for you to come "join the party" with us!!! See you Soon!!
___
Carri's favorite food is anything with fresh seafood, her favorite movie is The Sound of Music and her dream vacation is to go to Bora Bora.
Carri L is currently not instructing any classes.