Emily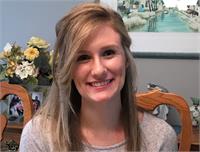 My name is Emily, and I am so excited to begin this journey of teaching Zumba! Body Language has been a big part of my life since I was in high school. The community is amazing, and I am so blessed to be able to teach here! When I started college, I knew I needed to find a workout that would help me stay fit, and also have fun while doing it. I fell in love with dancing, and it is definitely one of my favorite workouts! When I am not teaching Zumba, I work full time as a Registered Nurse! I am looking forward to having you in my class, and I can't wait to dance with you!
Emily instructs the following:
40 minutes Zumba class followed by weight training




Dance fitness class which incorporates Latin and international dance music and moves. Most popular fitness class.