Better Backs with Massage
This class is taught by: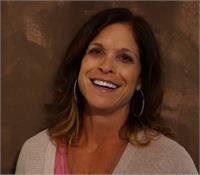 Karen's favorite hobby is boating. Her favorite food is lamb chops and her favorite movie is Shawshank Redemption.
I have been a Yoga teacher at Body Language for 11 Years, and a member at Body Language for 20 years. I have 3 daughters, 20, 18 and 11. Two oldest are at MSU. Looking forward to seeing you at Body Language and connecting with you.
Achieve balance between body and mind with postures and breath. Build physical and mental potential while maintaining a healthy spine and body. Extended savasana and massage added at the end of class. 55 minutes/78 degrees.
Upcoming classes:
Sign Up

Wed

Dec 19 11:00 am - 11:55 am

with

Karen B

Bagley




Wed

Dec 26 11:00 am - 11:55 am

with

Karen B

Bagley




Wed

Jan 02 11:00 am - 11:55 am

with

Karen B

Bagley




Wed

Jan 09 11:00 am - 11:55 am

with

Karen B

Bagley




Wed

Jan 16 11:00 am - 11:55 am

with

Karen B

Bagley




Wed

Jan 23 11:00 am - 11:55 am

with

Karen B

Bagley




Wed

Jan 30 11:00 am - 11:55 am

with

Karen B

Bagley




Wed

Feb 06 11:00 am - 11:55 am

with

Karen B

Bagley




Wed

Feb 13 11:00 am - 11:55 am

with

Karen B

Bagley




Wed

Feb 20 11:00 am - 11:55 am

with

Karen B

Bagley




Wed

Feb 27 11:00 am - 11:55 am

with

Karen B

Bagley




Wed

Mar 06 11:00 am - 11:55 am

with

Karen B

Bagley




Wed

Mar 13 11:00 am - 11:55 am

with

Karen B

Bagley




Wed

Mar 20 11:00 am - 11:55 am

with

Karen B

Bagley




Wed

Mar 27 11:00 am - 11:55 am

with

Karen B

Bagley




Wed

Apr 03 11:00 am - 11:55 am

with

Karen B

Bagley




Wed

Apr 10 11:00 am - 11:55 am

with

Karen B

Bagley




Wed

Apr 17 11:00 am - 11:55 am

with

Karen B

Bagley